INTRODUCTION - A MESSAGE FROM CEO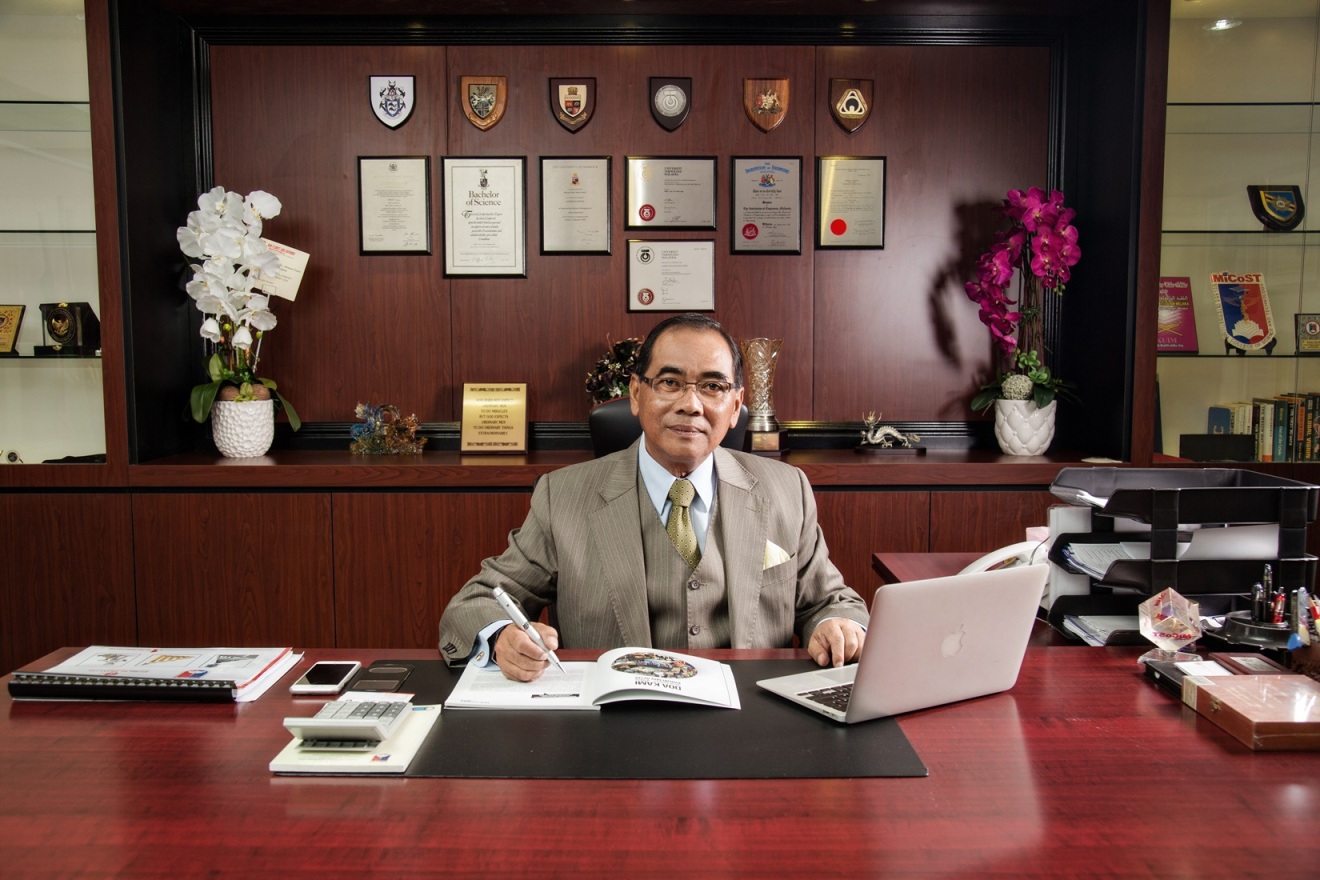 بِسْـــــــــمِ ﷲِالرَّحْمَنِ الرَّحِيم
Assalamualaikum w.b.t. and Salam Satu Malaysia.


The Melaka International College of Science and Technology or MiCoST is a higher learning institution which is wholly-owned by the Melaka State Foundation (Yayasan Melaka) under its subsidiary company, YM Mediscience Sdn Bhd. Established since 2006, MiCoST is located at the Graha Maju Building, Jalan Hang Tuah, Melaka.


Since December 2011, MiCoST has launched five homegrown diploma programmes in addition to the Diploma in Pharmacy (homegrown) that was started in January 2011. The five homegrown programs are Diploma in Human Resource Management, Diploma in Office Management, Diploma in Business Studies, Diploma in Accountancy and Diploma in Pharmacy.
Thus, I am indeed very pleased to welcome all visitors of MiCoST website. In this era, information is at the fingertips and in line with this rapid development of information technology, I hope that this site is able to provide essential information especially on MiCoST and the courses offered by our college. I also believe that this website will grant you clear pictures of our vision, mission, policy and general development.


Since the middle of 2012, MiCoST has been appointed as Asia e-University's (AeU) learning centre for the the southern states of Peninsular Malaysia namely Melaka, Negeri Sembilan and Johor following the signing of the Memorandum of Understanding (MOU) between both parties in July, 2011. The smart partnership covers all programmes offered by Ae-U including Bachelor of Education (TESL), Bachelor of Information and Communication Technology, Master in Management, Master of Business Administration (MBA), Doctor of Philosophy (Education) and Doctor of Philosophy (Business Administration).


Towards the end of 2014, MiCoST has launched five new Information and Technology (IT) programmes following the setting up of the IT and Multimedia Faculty. The five home-grown programmes are Diploma in Digital Animation, Diploma in Graphic Design, Diploma in Interactive Media, Diploma in Open Source Computing and Diploma in Game Design.


Apart from AeU, MiCoST has also embarked on smart partnerships with Asia Metropolitan University (AMU) and Cyberjaya University College of Medical Sciences (CUCMS) following the signing of MOU's in May and September, 2011 respectively. We guarantee that all our programmes meet the standards and have been recognised by the Malaysian Qualification Agency (MQA) and other relevant and professional bodies. MiCoST has also achieved a four-star rating for Malaysia Quality Evaluation System (MyQUEST) in 2010, 2012 and MS ISO Certification in year 2011.


I would also like to take this opportunity to congratulate all of MiCoST staff, who are directly or indirectly responsible in maintaining excellent performance throughout 2014. Thus 2015 is the year of strengthening the quality of our management system in order to enhance the quality of performance which will further strengthen MiCoST. This will become a challenge which should be braced by all of us in order to drive MiCoST to the top. Alhamdulillah, the MS ISO (9001:2008)`Certification and MyQUEST rating received recently will be the catalyst for us to achieve the goal.


Finally, I hope this MiCoST website is able to provide information and exposure to the community in order to enable them to become more familiar with MiCoST and its role to the community. We welcome questions and suggestions for future improvement.
Thank you.


DEVELOPED MELAKA MY BELOVED STATE. GREEN TECHNOLOGY CITY STATE.
MELAKA 756 YEARS.
DEVELOPED MELAKA PHASE TWO.

MEJAR (K) DATUK WIRA DR Ir AHMAD ZAINI BIN MOHD AMIN
CHIEF EXECUTIVE OFFICER/PRESIDENT